Daily Tech News 21st Nov – MIUI 9 Suspension, Tesla Power Bank, Nokia 2, Samsung galaxy S9 IRIS Scanner, Aircel 104 offer
November 20, 2017
2017-11-20 22:47
Daily Tech News 21st Nov – MIUI 9 Suspension, Tesla Power Bank, Nokia 2, Samsung galaxy S9 IRIS Scanner, Aircel 104 offer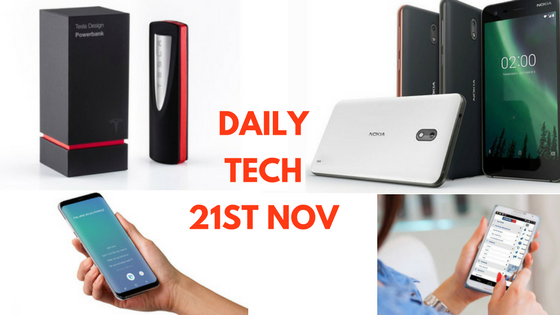 Daily Tech News 21st Nov – MIUI 9 Suspension, Tesla Power Bank, Nokia 2, Samsung galaxy S9 IRIS Scanner, Aircel 104 offer
Xiaomi Suspends MIUI Updates for 6 Smartphones
After supporting its dated hardware with fresh software builds for a while, Xiaomi says it is now suspending MIUI updates for six of its popular devices. The list of the devices in question includes the Mi 2/2S, Mi 4i, Redmi Note 4G, Redmi 2, Redmi 2 Prime, and the Mi Note that will receive MIUI 9 as their last stable ROM updates.
The Beijing-based company is, however, set to roll out the MIUI 9 Global Stable ROM gradually for these phones. The update will be available on an over-the-air (OTA) release starting this December, up to January.
In case, if you've already flashed your dated device with MIUI 9 Global Beta ROM, Xiaomi will soon provide some methods to help you flash to MIUI 9 Global Stable ROM.
Google Pixel 2 Buzzing Sound to Be Fixed in an Upcoming Update, Says Company
Pixel 2 buzzing sound to be fixed with an update.Google confirmed the update.The software update for Pixel 2 likely to roll out in next few days
Tesla Launches a $45 Powerbank for Mobiles, Inspired by the Supercharger Monument
Electric car maker Tesla has released a power bank that can charge an Android or iOS device on the go. Called the Tesla Powerbank, it is now available to purchase via the company's online store at $45 (roughly Rs. 2,900).
The Tesla Powerbank comes with USB, Micro-USB, Apple Lightning and detachable connections, to be able to charge a variety of devices. It uses single 18650 cell with 3350mAh capacity, a cell that's also found in its Model S and X electric vehicles, Engadget.com reported on Saturday – though of course, more than one of these cells to power the cars.
As per the Tesla site listing, the Powerbank was designed and inspired by the Tesla's supercharger monument at the Tesla Design Studio.
Nokia 2 With a '2-Day Battery Life' Goes Up for Pre-Orders in the US
Nokia 2, HMD Global's most affordable smartphone, is finally being made available in more markets. After going up for pre-orders in Russia, the Nokia 2 is now up for pre-orders in the US. Priced at $99 (roughly Rs. 6,500), the Nokia 2 can be pre-ordered via Amazon where it is available as an unlocked unit.HMD Global yet to announce India pricing for the Nokia 2.
Samsung Galaxy S9 to Take on iPhone X's Face ID with Enhanced Iris Scanner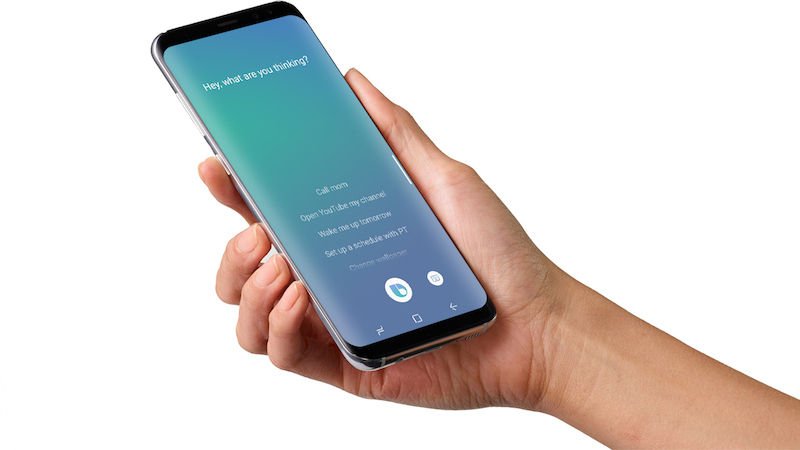 Software tweaks are rumoured to enhance facial recognition on Galaxy S9
The new flagship is rumoured with only software-side iris scanning tweaks
New tweaks to speedier facial recognition than Galaxy S8
Aircel Offers a Year's Worth of 20 Paise Per Minute Voice Calls With Rs. 104 Pack
Rivalling dominating players, Aircel on Monday launched a new voice tariff that reduces call rates to 20 paise per minute. The new pack comes days after the telco partnered with Amazon to offer cash back on Amazon Pay recharges for unlimited calling plans.
Aircel is offering the new 20 paisa voice tariff at Rs. 104 with a year-long validity. Also, the reduced rate applies to STD and local calls. It is worth noting that the pack is available for Aircel subscribers in Delhi Circle only.