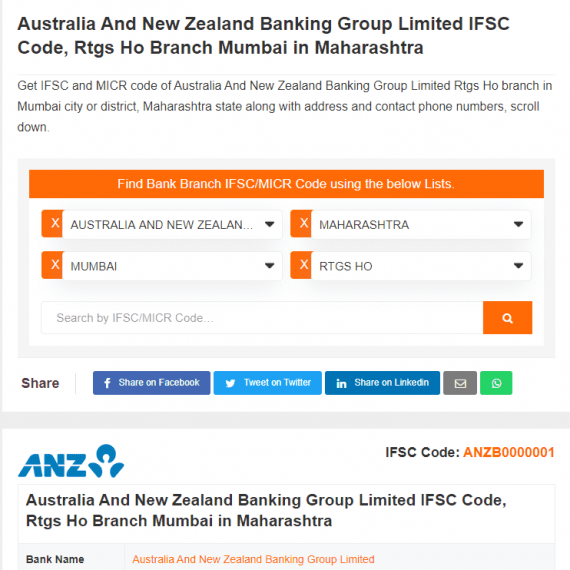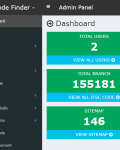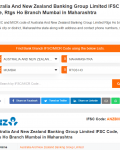 IFSC/Swift/MICR & PIN Code Website Script With Admin Panel
₹6,999.00
IFSC Code Finder Feature
MICR Code Finder Feature
Swift Code Finder Feature
PIN Codes Finder Feature
SEO metadata setup for each post, page and category
Webmaster Section
Setup From Our Side
Responsive Design
Full Customization Support
Check Demo Here – IFSC Script Demo and IFSC Bank Code Website
IFSC Code Website Script With Admin Panel – IFSC Finder is a responsive Bank Branch IFSC/MICR/SWIFT code, PIN Code, news and blog portal CMS script. The front design is awesome and it has the ability to customize each and every part of the website. Also, the backend has a lot of awesome features that are needed for a modern and professional IFSC Code, MICR Code, Swift Code, Pin Code website.
You don't need to be pro in programming to handle the backend or to customize the website.
This IFSC Code Website Admin Panel is built using the procedural PHP (with PDO feature) and without any framework. For this reason, it can be customized easily by most of the developers.
This IFSC CODE Website CMS is strong against SQL injection, and XSS attack; and your website will be safe. Also in all pages, admin level security and invalid page URL submission checking were done.
Check the demo website here – Find Pin Codes
IFSC Code Website Script With Admin Panel – IFSC Finder Features
IFSC Code Finder CMS has the following features:
Easy and simple interface like WordPress
IFSC Code Finder Feature
MICR Code Finder Feature
Swift Code Finder Feature
PIN Codes Finder Feature
Fully responsive for any kind of device
Powerful admin backend like WordPress
Clean coding with proper commenting
Secured coding against SQL injection
Direct access or invalid URL press stopped for each page
Statistics of some data in the dashboard
Multilevel user management
Multiple category layouts for the home page sections
Unlimited Bank Branch IFSC/MICR Code creation
Unlimited category and post creation
Scheduled post publishing options
Unlimited page creation
Unlimited menu creation with dropdown
Facebook comment section for each post
SEO metadata setup for each post, page and category
Unlimited file uploading system
Advertisement section image setup with links
Webmaster Section for Google Bing and Yandex
Footer Customizations Options
Social Share and Social Follow Embedded
Ability to Add FAQ and FAQ category
Write Blog like a pro with custom SEO section like Yoast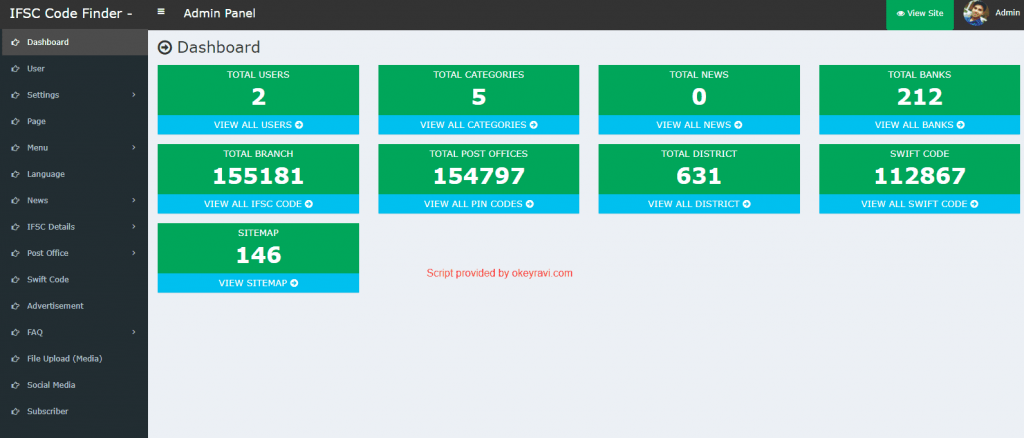 Some Important FAQ on IFSC Website Script – IFSC Finder
Q1. Can we use this IFSC Website Script on any Hosting?
Yes, this IFSC website script can be used on any hosting. You just need to do some initial setup after the upload. But, you know what? that would be taken care of by us. So, no worries.
Q2. Who will do the setup after the purchase?
Once you purchase the IFSC Code Script then admin panel setup will be done by us. You can customize your website later on.
Q3. Do this IFSC Script provides latest IFSC & Pin Codes?
Yes, the data of IFSC Codes, MICR Codes, Swift Codes and Pin Codes are updated on a regular basis. You can also add new data from admin panel. It includes adding bank, adding a new Pin code, IFSC code, swift code and MICR code.
Q4. Can we change the theme colour and form style?
Yes, we can customize the theme colour including menu colours, font colours, form colour and footer colour. Along with this, we can also change the form styles. There are three form designs included in this script.
Q5. How can we apply AdSense ad code in this IFSC Website Admin Panel?
This can be done easily from the Advertisement section in Admin Panel. We have options to ad header, sidebar, above content, below content and centre of the contents.
Q6, How to Apply Google Analytics Code in this script?
You can easily put your Google analytics code in the top part of the Advertisement ad code section. Any scrip that needs to kept in the header will be added in this section.
Here is another demo page with different theme customization –
Thank you for reaching here. Complete the purchase now and I will see you on the other side.
| | |
| --- | --- |
| Brand | OK Ravi Digital Services |
You may also like…