Rank Math Affiliate Program Review & Earning Proof
June 12, 2019
2022-09-17 9:40
Rank Math Affiliate Program Review & Earning Proof
Rank Math Affiliate Program Review & Earning Proof
Rank Math Affiliate Program Review – Are you using Rank Math Pro SEO Plugin for your WordPress website? Do you want to promote Rank Math SEO Suite? Well, It's a good idea to join the Rank Math Affiliate Program and to get 30% commissions on sale amount by referring your clients.
I have used All in One SEO, Yoast SEO, and Rank Math SEO on my different websites in the last three years of my blogging journey. All three are best in the market but when you talk about easiness, price, and features then Rank Math SEO Plugin is best.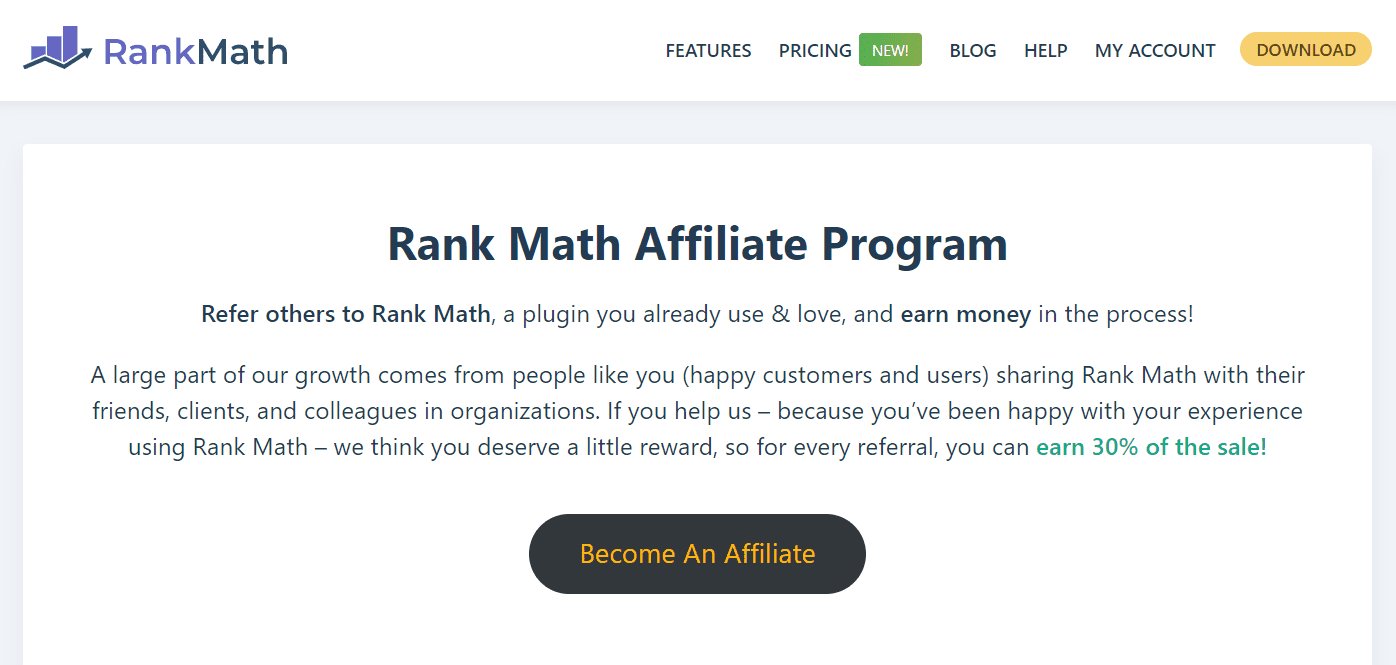 Well, that why I am writing the Rank Math Affiliate Program Review and this is also the prime reason to shift some good sites to Rank Math. They have a very popular and demanding feature of importing SEO settings and data from other SEO plugins like Yoast and All in One SEO, which makes it cool to use without any hesitation.
You can check Rank Math Free vs Pro Comparison at Rank Math Official Website.
No, traffic drop at all. Although it's increased now. Isn't it cool. Yes, it is.
Rank Math Affiliate Program Review
The last few years were very good for Rank Math developers. Started with the free Rank Math plugin they did an awesome job and as expected Rank Math Pro was released in 2020 with awesome features and better price.
Rank Math Roadmap will give you a complete idea on this.
Well, as I was expecting the Rank Math affiliate to start in 2020, but the affiliate program of Rank Math is released on 19th March 2021. So, If you believe in affiliate marketing you must join this.
Once you apply for the Rank Math Affiliate program, Your account will be pending approval. You will be notified by email once it is approved. Rank Math Pro Affiliate link for referring your clients and customers can be created from the affiliate area from your Rank Math account.
How much commission Rank Math provides to its promoters?
As per Rank Math, If you help them– because you've been happy with your experience using Rank Math – They think you deserve a little reward, so for every referral, you can earn 30% of the sale!
So, getting 30 percent of the sale amount is not a bad commission as I think. You can comment, your thoughts on this. I have expected 40% but 30% is good too.
What are the Features of the Rank Math Pro Plugin?
We already have provided articles on Rank Math Free Plugin and Rank Math vs Yoast SEO review. You must read these articles.
We have listed important features here –
Advanced Google Analytics Integration
Keyword Rank Tracker
Tracked keywords
The Most Advanced Schema Generator
Import Schema From Any Website
Speakable Schema
Google Trends Integration
Google News SEO Sitemap
Google Video SEO Sitemap
Image SEO PRO
Local SEO PRO With Multi Locations
WooCommerce SEO PRO
Complete EDD SEO
Advanced Post Filtering
20 Pre-defined Schema Types
Automatic Video Detection for Video Schema
Support for Client Sites
Google Data Fetch Frequency
Days to Preserve Google Data
Client Management
Track Top 5 Winning Keywords
Track Top 5 Losing Keywords
Track Top 5 Winning Posts
Track Top 5 Losing Posts
Advanced Content SEO Overview
Check Ranking Keywords for Each Post
Position History for Keywords & Posts
Add Custom Schema Using JSON+LD/HTML
Validate Schema With Google
Custom Schema Builder
Add Unlimited Multiple Schemas
840+ Schema Types Supported
Automate Schema Implementation
Dataset Schema
Fact Check Schema
Carousel Schema
Mentions & About Schema
Automatic Q&A Schema for bbPress
Advanced Redirections Module
Advanced Local SEO Blocks
Google AdSense Earning History
Import GSC & GA Data from Particular Country
Custom Rank Math Settings
Watermarked Social Media Images
Advanced Bulk Edit Options
Complete Import/Export Options
Complete Elementor Integration
Import/Export Focus Keywords
Import SEO Data via CSV File
Import Redirections Data via CSV File
Advanced Quick Edit Options
Detect Orphan Pages
Single Post Performance Badges
Automatic Video Data Fill for Video Schema
Track PageSpeed for Each Post & Page
Track SEO Performance of Individual Posts
Sync Redirections to .htaccess
Noindex Password Protected Pages
Export 404 Log
Advanced HowTo Schema
Mark Cloaked Links as External Links
Find & Replace Image alt/title/caption Text
Automate Image Captions
Optimal Settings Pre-Selected
Clean User Interface
Simple Setup Wizard
Compatibility Check
Auto Canonical URLs
LSI Keyword Tool Integrated
Track Keyword Ranking
Google Search Console Integration
Install Google Analytics Code
1 Click Import From Yoast SEO
1 Click Import From AIO SEO
1 Click Import for SEOPress
Import AIO Schema Rich Snippets
Advanced SEO Analysis Tool
30+ Detailed SEO Tests
SEO Analysis Score
SEO Warnings
SEO Failed Tests
Automated Image SEO
Powerful Post Optimization
Supports Custom Post Type
Bulk Edit Titles & Descriptions
Post Preview on Google
Content Analysis
Control SEO For Single Pages
Control The Title
Control Meta Description
Auto Add Additional Meta Data
Focus Keyword
Control ROBOTS Meta
Choose a Primary Category
Google Keyword Suggestion
Optimize Unlimited Keywords
Choose Pillar Posts & Pages
Internal Linking Suggestions
Capitalize Titles
Fix Google Crawl Errors
Powerful XML Sitemap
Module Based System
Advanced Redirection Manager
Smart & Automatic Post Redirects
301 Redirection Type
302 Redirection Type
307 Redirection Type
410 Redirection Type
451 Redirection Type
Support for Regex
Debug Redirections
Redirect Attachments to Parent
Simple 404 Monitor
Advanced 404 Monitor
Role Manager
16 Google Schema Markup Types
Article Schema
Book Schema
Course Schema
Event Schema
Job Posting Schema
Local Business Schema
Music Schema
Person Schema
Product Schema
Recipe Schema
Restaurant Schema
Review Schema
Service Schema
Software/App Schema
Video Schema
FAQ Schema
HowTo Schema
193 Local Business Types
Social Media Optimization
Add Overlay Icons On Social Images
Default OpenGraph Thumbnail
Auto Facebook Open Graph
Facebook Authorship
FB Open Graph for Homepage
Automatic Twitter Meta Cards
Twitter Card for Homepage
Default Twitter Card Type
Social Previews
Default Share Image
Support for knowledge Graph
Represent site as a Person
Represent site as a Company
Choose a Separator Character
Modify Global Meta
Strip Category Base
Search Engine Verification Tools
Bing Site Verification
Baidu Site Verification
Alexa Site Verification
Yandex Site Verification
Google Site Verification
Pinterest Site Verification
Norton Safe Web Site Verification
SEO Breadcrumbs
Auto Show Breadcrumbs
Advanced Link Options
Nofollow All External Image Links
Nofollow All External Links
Open External Links in New Tab
Ping Search Engines
Contact Info Shortcode
Compatible with EDD
PHP-FIG Coding Standards Used
Optimize Archive Pages
Optimize Author Archive Pages
.htaccess Editor
robots.txt Editor
Import/Export Settings
RSS Optimization
Add Content before RSS Feed
Add Content after RSS Feed
Version Control
Detailed Documentation
Contextual Help
Multisite Compatible
24x7x365 Support
Let us know by commenting. What more features are you expecting in Rank Math Premium Plugin? As you already know in Yoast premium we have advanced features like multiple keywords inclusion for target and we can also even add keyword synonyms in that.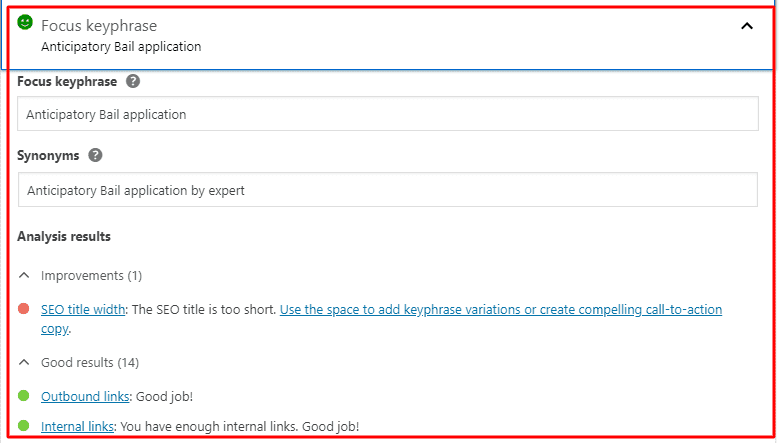 Other than this we have a special and important feature of SEO called "interlinking suggestions" in Yoast SEO premium. But let me tell you in Rank Math Free SEO suite we have options to add up to 5 main keywords and interlinking suggestion is also there.
One thing we are missing in Rank Math now is the "prominent words" suggestion. Which I think will be included in the Rank Math SEO premium plugin. What do you think about this? Comment below.
What more you would love to see in Rank Math? Comment about that below. And if you haven't tried Rank Math till now then do try it now on your new and old WordPress websites.
Know More – How to start a blog? Step by Step Process
Rank Math Affiliate Earning Proof
We have just started the promotion of the Rank Math SEO Suite. We will add our earnings report here. Once we reach the threshold of $200 and a payout is released.
Wish me a good luck.
Rank Math Affiliate Program FAQs
When Rank Math will pay out commissions?
Rank Math is having a minimum threshold of $200. So, as soon as you accumulate earnings of at least $200. You will be eligible for a payout.
Do I Need a Website to Promote Rank Math?
No, you do not need a website to promote Rank Math and use our affiliate program. If you are doing paid marketing, email marketing, or guest blogging – you can apply to be an. affiliate.
Do Rank Math will have any hold for payment?
Yes, definitely. Every affiliate program has a hold period. The Rank Math affiliate program has a hold of 30 days due to their 30 days refund policy. If they do not do so, people will make a fool by buying, getting commissions, and then going for a refund.
Let's suppose, I got a Rank Math Plugin sale today. When the commission will be credited into my affiliate account?
Ya, It would be frequent. Max, it will be updated by the end of the day. As we have seen in some affiliate programs like Reseller Club.
In what condition Rank math can reject or reverse affiliate earnings?
Yes, based on certain circumstances and data, an affiliate commission earned through Rank Math will be rejected or reversed. As an instance, you are using your own affiliate link to purchase Rank Math for yourself.
Can I refer my clients and friends to Rank Math?
Absolutely. We recommend doing that and you will be eligible for earning a commission. Referring someone to get Rank Math PRO is a great way of earning extra money from an existing client.
Can I Purchase Rank Math Pro Using My Own Link?
No, you cannot use your own link to make a purchase. Your purchase will not be eligible for the commission. As an affiliate marketer I will suggest you to not do this with any affiliate program. This may result in termination of your account.
Rank Math Affiliate – Conclusion
Rank Math is providing a very good commission to their affiliates You will be earning 30% of the sale amount which is a good commission percentage.
So, if you have not joined yet. Do join the Rank Math Affiliate program to promote this SEO plugin and make extra income by referring your clients.
Thank you for reading this article.
Have a good day.
Read Next – Top 7 SEO mistakes you should avoid.