7 Common SEO Mistakes You Should Avoid
September 11, 2018
2018-09-11 17:26
7 Common SEO Mistakes You Should Avoid
7 Common SEO Mistakes You Should Avoid
Search Engine Optimization either it is On-page or Off-page. It is very necessary to follow all the rules and guidelines of it. To keep this in mind, Today, I am going to share Common SEO mistakes you should avoid.
Let' see you are doing these mistakes or not.
7 SEO Mistakes You Should Avoid – A Better Approach in Blogging
A better SEO will take your blog to the next level. In the similar fashion if you are misusing the SEO, You know I am talking about Black hat SEO. Your website might be blocked permanently from Search. So, It's better to go with the recommended choice.
Don't Hide your Cornerstone Articles

Cornerstone Articles are articles which you can proud of. These are the articles which shows your website motive and your aspiration toward your website.
An article with a less internal link is less important in Google's eye. Please take care of internal links properly. To keep Cornerstone articles alive you should give direct links or you can use it as an internal link into another post.
You can use these articles as a Call to Action. It is preferably a better Choice.
Don't use keywords which are too generic
Use the right keywords always. Like if you use a generic keyword like "rental car" It simply means you are dealing with all the car rental services.
You have to choose a very specific keyword which should be specific to your own business. Like focusing on long tail keywords. I have seen so many websites and web pages who try to rank with a very generic or common keyword and they fail every time. 
The bigger reason is your big competitors. If you follow the long tail keyword then it might decrease your search volume. But you can compensate on the thing by adding some more post or pages on the same topic with different keywords.
Have a look – How to Create and Earn Money from  a WordPress Website?
Unoptimized Images- Images should be Smushed before upload

Large Images will increase your page load time. It will lose your customer or viewer interest and Google also doesn't take these websites seriously, which have a high load time.
If you are using WordPress you can use plugins like WP Smush to optimize your image which will increase your site speed up to 40-50 per cent.
Pro tip – Always try to use Images created by yourself on your blog. Don't copy or paste things. It is not good for a long run

Website Loading Speed -The Faster the much better
Faster the site speed more the google will favor it. Google itself has a tool for it for the accurate measurements of all these aspects called Google PageSpeed Insights.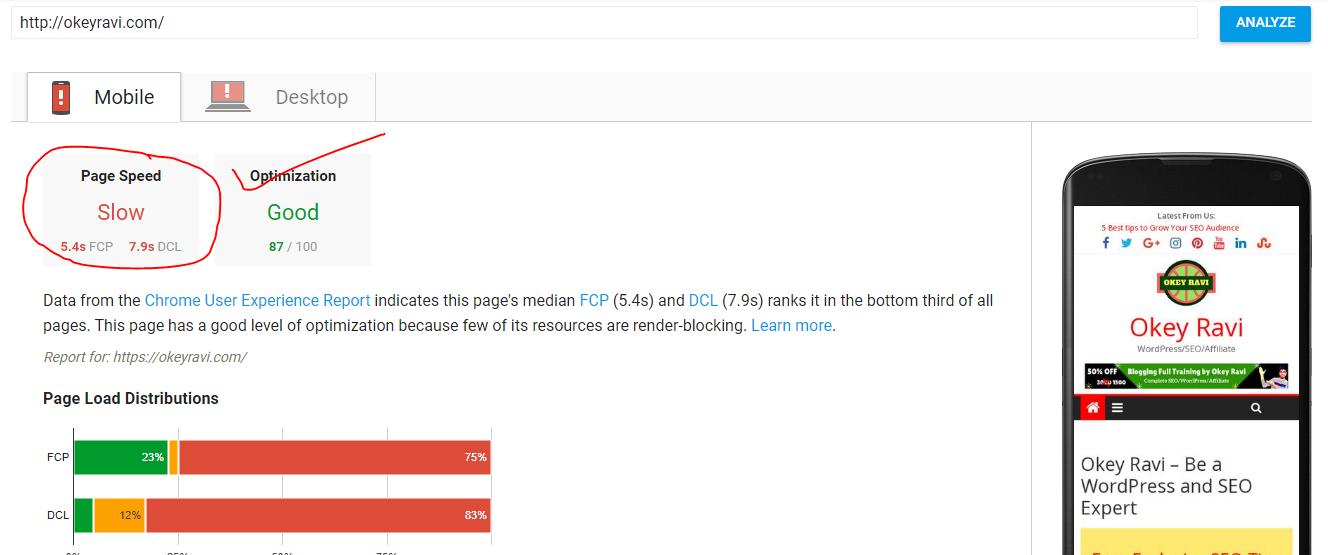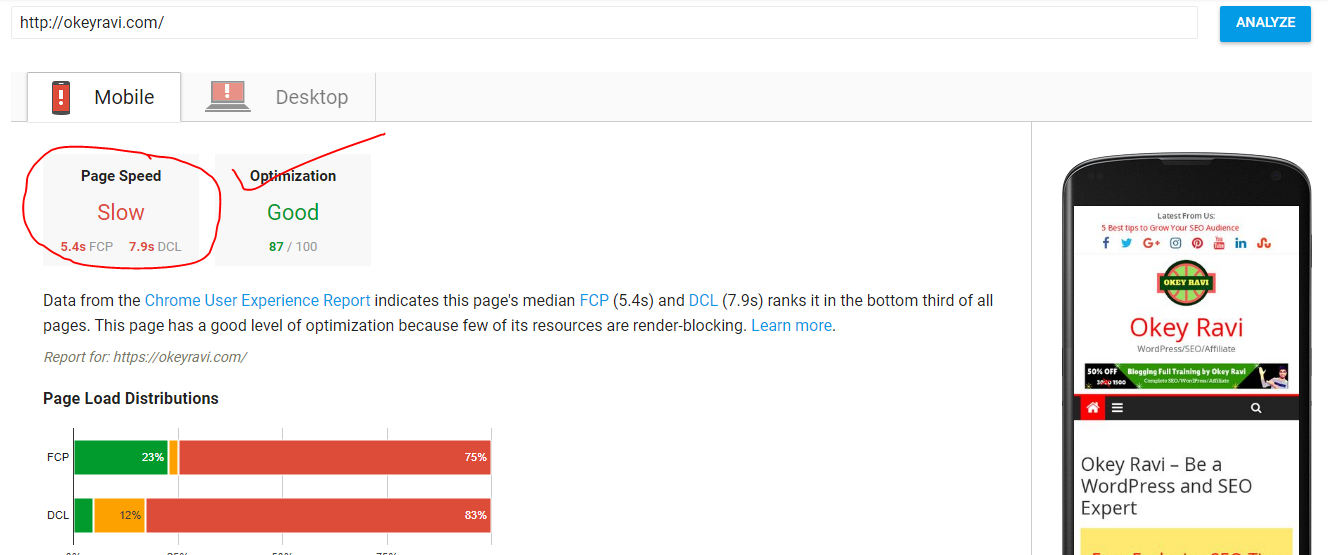 You should use this tool to know what is right for your blog? In simple words reduce your webpage loading time. For this, you can also enable browser caching or Gzip compression which will lead to enhancing the full website load time. For this Wp Super Cache is a better option for your site.
One more thing you can do is, you can reduce your plugins number. You can check there might be some plugins and their functionality wich can be done by a single plugin. So you can replace that. It will also reduce your website load time.
Isn't it great!!! So you must have to avoid this common SEO mistake.
Fail to generate CTR (Click Through Rate)
To enhance it you can focus on Meta Description and Meta title. The meta description should be a summary of all your web post content and it should also contain keyword and keyword related term
Always write your meta description in 200-240 characters. it is the best length. You can increase a little but don't decrease it. 
Your meta title should be 50-55 characters long.
Failed to Give a Call to Action 
This is also in common SEO mistakes which liberally people does. call to action can be either a "Read also" or "Read Next" keyword or any video watching appeal. It can be "call back" to you for help. The main motive of this to generate more page views and increase engagements. Which ultimately lead to enhance your viewer interest and ranking in SERP's.
So, what are you waiting for? Make these things a habit now while you are writing a Blog post. Here is a call to action sample.
Don't forget to read – 105 ways to get high quality backlinks in 2018.
Mobile friendliness, Setting up a biggest benchmarks for tomorrow
You all know 60 per cent of your traffic is from mobile. It can be even more in your case as well. But, most of the bloggers are busy in making their desktop website version looks cool and amazing.
I can guarantee you. This is not going to work well. Trust me, You should focus on Mobile Indexing first. Now the thing comes How to do it. Let's have a look at Mobile Friendliness test by Google to achieve this SEO goal practically.
You failed to produce Quality of Content
This is the most important aspect. You know if you have capability to produce quality content then you can build your brand image and reputation even more frequent.
Yes, I am not joking. It is your content which takes your users interest as their top priority. Writing quality content on your blog leads to sale generation without promotion.
A good content will decrease your bounce rate. It will help you to increase your serviceable area.
So, my advise to you is – Write your own content. try to make it usable for readers. then see the magic of it.
Read next – Top 10 tips to rank your Website on top. Content+SEO+Promotion
Wrapping It Up -Okey Ravi's view
I hope you understood now which common SEO mistakes you should avoid. There is a lot to say. But I will cover those in different topics with different scenarios.
Like, what common SEO mistakes you should avoid while you are creating a website?
As SEO consultant I've seen and created many sites making the same mistakes. It's my learning which says focus on site speed, write great content and optimize for the right keywords.
If you make sure people want to visit your site, have great calls-to-action and prepare for mobile, Hey, Now you are already on a way to get things on the top level. Good Luck!!!
For now see you. If you any query or suggestion then Contact us or comment below.
Read Next– SEO benefits of Social Bookmarking.