Best Tips for Selecting a Perfect Domain Name
January 18, 2018
2021-12-11 20:24
Best Tips for Selecting a Perfect Domain Name
Best Tips for Selecting a Perfect Domain Name
Selecting a Perfect Domain name is the same as choosing a company name or deciding your baby name. It is something by which your website, Company, or baby is to be identified. So, Domain name selection requires a lot of thought and consideration.  Your domain name is your identity on the World Wide Web.
You have to choose a domain that does not only fits your business need but is also easy to find, easy to promote, and that provides you with a unique position in the Internet World. So, have a look at the Best tips for the selection of a domain name.
Best Tips for Selecting a Perfect Domain Name
You just need to take care of these best things before selecting a domain name for your business, company, shop, blog, or other things.
1. Do a little Research
You just need to do a little research before selecting a perfect domain name. The reason behind this is that it might be possible that the domain name you are choosing is trademarked, copyrighted, or being used by another company.
You can choose a domain name from here.
I know you don't want to be in a bigger legal mess. So, just be careful about what you are choosing and for what purpose? You can use GoDaddy Domain Appraisal to determine the value of your selected domain.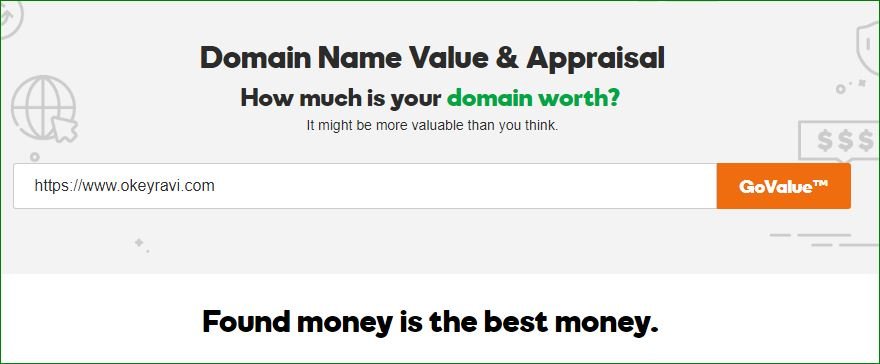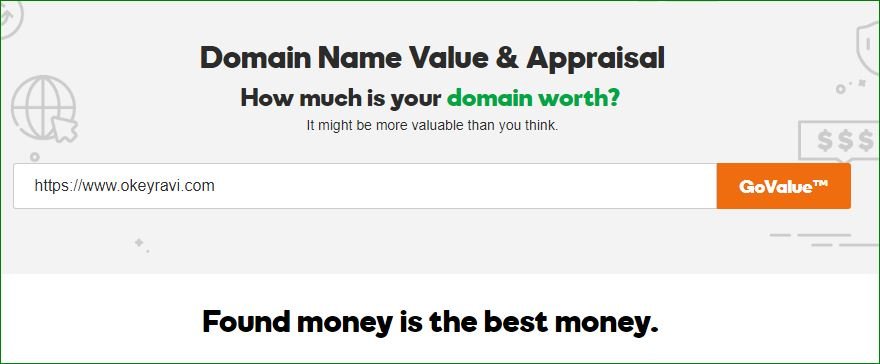 Your domain could be the name of the next big start-up or brand. But how do you find out what it's worth? GoDaddy Domain Appraisals gives you the most accurate estimate available.
See what GoDaddy says about selecting a perfect domain name – Godaddy's view
2. Make it Easy to Type and Remember
You have to focus on a domain that is easy to type and easy to remember. I will not suggest you, use slang for Example – u for You, Xpress for Express, 4 for 'for', and more. Try to make it clear and according to your business or content demand.
3. Keep the domain name short
A short domain name is easy to remember and easy to type. A short domain name helps you to avoid misspelling and mistyping by your visitors.
4. Target your Business Area
It is very simple to understand and It is also a prime factor in selecting a perfect domain name. If your domain target area is local then never forget to include your city name in the domain. For example- You provide a PC repairing service in your city. It is very helpful for your local customers to find and remember your website. For example – DelhiPCReapair.com, DellServicenterHyderabad.com
You can use Yoast Local SEO for optimizing your business as well.
5. Use keywords as a domain
This is a very good factor that you need to consider, If you use your Business Keyword in your domain then it is easy to track, easy to remember, easy to rank, and easy to optimize. For example – If you have to provide a service of PC repairing, then you can choose pcrepair.com, repairmypc.com.
Here you can see your prime service is PC repairing and that is included in your domain pcrepair.com or repairmypc.com. You can also modify it a little like repairallpc.com.
6. Avoid Numbers and Hyphens in domain name
People always get confused if you use numbers and hyphens in your domain. It is also very mistyped and misspelled. For example- World4ufree.com. You can see this as a movie downloading site but it is using no move or no download keywords. If you do not know it properly you can mistype 4 to for, 4 to four, and u to you. So. Avoid choosing this type of domain name.
You also have to take care of hyphens. Try to avoid hyphens in your domain name. Use Pcrepair.com, not Pc-repair.com.
7. Use an appropriate domain name extension
A domain extension shows the locality and type of business you have or you are going to establish. It is a suffix you are going to use at the tail of your domain for example -.net, .com, .edu.
So, you must have a clear understanding of your business. If you do not have the proper understanding then you might choose .net or .edu rather than .org for your organization because it sounds good or looks good.
.com is the most used and kingdom in the domain names abbreviation, try to take .com. It can be used for any service, business. You might have to put a little extra effort to find a .com domain name.
Note: Don't buy or choose a domain name that has a cheap cost or might be offered free. Spend a little money to be better in the future. If you just want to take a domain name just to learn things then any domain is suitable for you.
Here is the list of some domains which are relevant to different categories –
.com – Used for commercial purpose.
.co – An abbreviation for Company, Community, and Commerce
.edu – used for an educational institution, primary for education purpose
.net – It is called the domain for entrepreneurs and mostly used for Technical purposes and Internet Infrastructure site
.in – mainly used for local business in India ( Similarly Every country have their internet domain abbreviation like .ca- Canada, .us – United States, .uk – United Kingdom)
.biz– Business or commercial site Like – E-commerce sites
.me – Mainly used for Personal Blogs/Websites, resume
.org – Non-Profitable organizations or Non-commercial organizations
Similarly .shop, .info, .club, .store, .online, .solutions and more have their special meanings.
Have a look – Domain Name extension and their meanings
Related Read: You don't need to build a Website for every domain. Just Forward Additional domains to your Primary Website
Like I can forward okeyavi.net, okeyravi.biz, okeyravi.edu, okeyravi.me, and more to okeyravi.com
8. Keep Domain Name Memorable
Keep your domain name easy to memorize. Your domain name must sound good and should be appealing and make sense to others. You can share your domain name with your friends and ask them Is it sounding good or not and make a consideration on all other aspects.
Put your domain Idea to (Godaddy, Namecheap, Hostgator, or Bluehost) and see is it available for your or someone who already has taken
9. Protect and Build Your Brand
To protect your brand, you have to buy all prime extensions of your Domain Name. For Example – You have grabbed.com then you also need to grab .in (According to your country), .net, .biz, .store, .edu, .org, and more of your choices.
After you grab a new domain you just need to forward or redirect it to your original domain. For example – If someone tries to open okeyravi.in, okeyravi.net, okeyravi.biz, okeyravi.edu, or more in all cases okeyravi.com should be opened.
11. Take .com if possible
I will suggest you take .com domains. .com domains are used for any type of style used on the internet. It will suit you every need whether it is your store, business, institution, organization, or anything else.
10. Act Fast as possible
Domain names are sold very quickly. There are two prime reasons one is domain flipping and another one is the growing competition in the Internet world. Everybody wants its own identity on the internet and wants to be a brand.
So, If you have an idea then just grab the relevant domain name as fast as possible because you never know that name might be not available for you in the future.
If you have any query then you can comment below.
Watch Our YouTube Video About How to Select a Perfect Domain Name?

Read Also: Best and Cheap Hosting providers of 2018