Highest Paying Web Hosting Affiliate Marketing Program
February 6, 2018
2020-08-13 23:14
Highest Paying Web Hosting Affiliate Marketing Program
Highest Paying Web Hosting Affiliate Marketing Program
You want to make Money Online. Here is another option for Affiliate Marketing. Today We will discuss especially Highest Paying Web Hosting Affiliate Marketing Program. There is a lot of Affiliate Marketing programs like E-commerce Affiliate (Flipkart, Amazon), VPN Affiliate and Web Hosting Services affiliate program.
This is not the end we will tell you all in another article later. Here we are discussing only the Web Hosting Affiliate Marketing Program. So Let's start with the topic.
What is a Web Hosting Affiliate program?
Affiliate Marketing is a very common term, let's understand it in another way. For Ex- Let I have an XYZ company and I sell a domain. Now You are my website visitor, my friend or anyone. So, If you join my affiliate program and will help me to boost up my sell then on every sell with your reference, I will give you some handsome commissions.
This is the way any affiliate marketing program goes. Every affiliate marketer will provide you a unique link (called your affiliate link) or you can also generate affiliate links in some cases like Flipkart, Amazon for every product.
So, to earn with an affiliate program you just need to share your link through social media. Whatsapp or through website or blog. When someone buys a product with your affiliate link the relevant commissions will be provided to you.
When you reach a threshold value (varies from 10$ to 100$) your money will be transferred to you through the provided means like Paypal or wire transfer.
What is Web Hosting? and Why It is necessary to choose a good Web Host for your Blog?
If You want your internet presence, then for you Web Hosting is like an oxygen cylinder without which there is no identity of yours on the internet.
Web hosting is the way by which you can get your internet space and which will give you the chance to get a position with the internet community.
When You purchase a domain then next the most important thing you need to do is how to choose a reliable and best Web Hosting.
Personally, I support Godaddy (Basic Managed WordPress Hostin for beginners), Namecheap (Shared Hosting), Bluehost, and Hostgator.
Read Also:
How to Select the Best Domain Name for your business or blog?
List of Best and Cheap Web Hosting in 2018.
Here is the list of Factors on which selection of a Website Hosting Depends.
So, Let's have a look at the top Highest Paying Web Hosting Affiliate Marketing Program with their relevant commissions and the threshold value.
Highest Paying Web Hosting Affiliate Marketing Program
Most of us are using Adsense and they are making a decent income with this ad network, but Affiliate marketing is very important, If you start getting leads from your affiliate link you can even earn 10times or more than Google Adsense or any other Ad Network.
Here, the reason is commissions are higher, You earn commissions up to 1000$ or more sometimes based on your purchase amount and other factors.
Most of the Web hosting affiliate services are providing commission up to 25%-100%. So let's have a look and Sign up Today If you have not.
Popular Web Hosting Affiliate Program
How to Join the Godaddy Affiliate Program?
a. Choose your option
You need to Join the Godaddy affiliate program through Commission Junction or Zanox and set up your affiliate account.
Once your account is approved. It might take 3-7 days.
b. Place your ad
Choose from over 100 banner ads and text links to place anywhere on your site. You don't need to be a technical whiz – just copy and paste the code we've provided onto your web page or blog or in your email and you're done!
c. Earn your commission
Visitors who click through to GoDaddy from your ads are considered referrals. If they make a qualified purchase, you automatically earn a commission!
d. Get Paid
When You reach a threshold then your earned commissions will be transferred to you. the minimum payout is $50 in case of commission junction.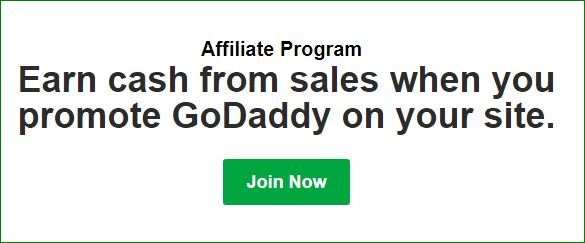 GoDaddy Basic Managed WordPress Hosting is best for beginners. It will cost you only Rs 1300 or $20 for the first year. I recommend people to through Godaddy Rs 99 domain and Godaddy Basic managed WordPress Hosting.
SSL is a little costly here, So You can take SSL from NameCheap in Just 1.2 $ or Rs 130.
Like Godaddy, Namecheap affiliate Program is also hosted by Impact radius, Commission Junction, and ShareASale. You just need to sign up with anyone of these. Here You also get approval after which you will be provided promotional banners, links and more.
Namecheap Shared Hosting is best for beginners. If you want to start a blog then with NameCheap It will cost only $25 or Rs 1500 for the first year.
Simply promote Bluehost on your website with custom banners and links. For every visitor who clicks through these links and signs up, you receive $65. Help others learn why Bluehost is so great. The more you do so, the more you make!
Bluehost is providing a very handsome Commission and for every successful Sign up here You will get $65. So Join Bluehost Affiliate program Now.
You just need to join Hostgator Affiliate program If you want to earn a handsome income from Web Hosting Affiliate program.
At Hostgator, a dedicated team of Affiliate specialists is available to assist you. There is absolutely no cost to you to be a HostGator Affiliate, and the earning potential is substantial!
Join Hostgator Affiliate Program Now
These above mentioned four Web Hosting Affiliate Program Is the Best. Rather than this, there is a lot of other Web Hosting Providers which are providing their affiliate programs. Have a look at these and join.
Other Web Hosting Affiliate Program
Do You want to Start Your Own Blog – Have a look (Ultimate Blogging Course By Okey Ravi)