Here is all about the evolution of SMS and its contemporary woes
May 29, 2018
2018-05-30 19:07
Here is all about the evolution of SMS and its contemporary woes
Here is all about the evolution of SMS and its contemporary woes
All about the evolution of SMS -This December, mobile world has celebrated the silver jubilee of the text message. Virtually every person with a cell phone has sent a text message by now, but 25 years ago just one person had done so. That's when engineer Neil Papworth sent the first SMS, on December 3rd, 1992.
Engineer Neil Papworth typed "Merry Christmas" on a computer and sent the first SMS message to the cellphone of Vodafone director Richard Jarvis. What started as a curious implementation of existing cellular standards, eventually grew into a huge part of our daily communication.
Why is the influence of SMS waning?
This is partly because we are seeing an increase in scams involving text messages as cellphones. Test messages have not been as secure as they once used to be. There are apps to see other people text messages such as Xnspy. Phone tapping software has made SMS insecure.
Read Now – How to Call and Use the Internet in flight Mode?
Scammers are trying to get access to any personal information they can to commit identity theft.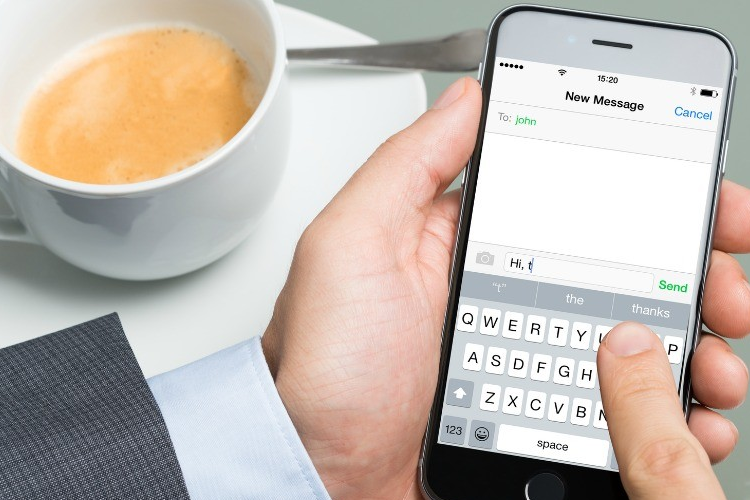 SMS has also lost its credibility due to the risks associated with SMS advertising. Some companies sell the information to a third party and from that point on, there isn't much monitoring as to what's done with the phone numbers.
But why some people may be using apps to see other people text messages is due to financial gains. Your smartphone behavior may decide whether you get a loan now.
Your text message and phone calls have bearing on your financial future. Some companies are using their customers' smartphone habits to decide whether or not they should be granted a loan, according to a report by campaign group Privacy International.
The report found that tech-savvy loan companies are turning to increasingly intrusive sources of information to make decisions about their customers.
Decisions that seemed irrelevant before, such as how you have arranged your phone book, how often you call your parents, and how many social media apps you have, are now factors to determine someone's trustworthiness and credit score. One example is an app called Tala. Headquartered in California, Tala is used to give small loans of up to $500.
Text messages snooping and legal lacunae:
Due to the use of phone tapping software by the security agencies and lately for private means, the use of SMS has become debatable and extent of its legality is being challenged. Two Supreme Court of Canada rulings last week focused on expectations of privacy in text messages.
In one case, a production order used to gather text messages that served as evidence against an accused man stood, but in another case, Nour Marakah, the SCC ruled the text messages had been improperly seized.
In Tristin Jones, a man found guilty of drug and gun-related offenses challenged the convictions after police used text messages from his Telus account as evidence against him.
He argued that a police production order for the texts violated his legal right under the constitution, which prohibits unreasonable search and seizure. A trial judge didn't accept the Charter argument and convicted Jones. The SCC also ruled the production order should be upheld.
But the legal counsel who acted for Jones at the SCC says he was disappointed with the majority's decision that seizing text messages from a service provider after they've been delivered is not legally feasible under Canada's wire-tap provisions.
Read Now – How to create a website step by step?
However, he says in both Jones and Marakah the SCC really held that the expectation of privacy — or the privacy interests in text messages — is not in the phone or the account where they're found, but in the content of the message itself, the information contained in the text message.
The Crown had taken the position throughout, from the trial on, that the accused had to testify in order to establish a subjective expectation of privacy in the text messages, and that any expectation of privacy could not relate to text messages found on somebody else's account.
The ruling said it is "objectively reasonable for the sender of a text message to expect a service provider to keep information private where its receipt and retention of such information is incidental to its role of delivering private communications to the intended recipient."
That is intuitive. One would not reasonably expect the service provider to share the text messages with an unintended recipient, or post them publicly for the world to see," said the ruling.
"In this case, it was therefore reasonable for [the accused] to expect that the text messages that he sent would not be shared by Telus with any parties other than the intended recipient, notwithstanding that he relinquished direct control over those messages."