How to start a website using BlueHost? Complete Guide
March 4, 2019
2019-04-20 20:32
How to start a website using BlueHost? Complete Guide
How to start a website using BlueHost? Complete Guide
Bluehost is the best hosting solution for all the WordPress user. On the internet, you will see most of the reputed blogs are hosted on the Bluehost only. If you planning to start a WordPress blog then Bluehost is the right choice for you to get started. I have described step by step procedure to create a website using BlueHost.

If you are quite nervous with the steps to start a website using Bluehost then this article will guide you step by step to make it easier.
Why Bluehost is the best?
There is a couple of reason why bloggers prefers the Bluehost. Most are as follows:
You will get a free domain: if you purchase a hosting plan then here is a free domain for you. So, you will save money for domain buying.
The cPanel is very user-friendly and easy to use: Bluehost provide a very user-friendly cPanel, which is the best thing for all the newbies for getting started.
It provides excellent security: Bluehost comes with the best out-of-box security system. So, it will be very difficult for any hacker to harm your website.
A wide range of database is available: Bluehost provide a wide range of database support. It comes with PHP, SQL, Python, Perl, and much more.
It provides unlimited storage for most of the plan: Here you will be getting unlimited storage for all the other plans except for the basic one. So, if you are using those plans then you will never run out of the storage.
Robust Support -Bluehost is providing an amazing support for their customers. Their robust supports includes online chat, call, videos, knowledge database and mmore
How to start a website using Bluehost?
Installing Bluehost is a pretty easy task you don't need to have pro knowledge. Just follow the steps given below to start a website using BlueHost.

First, visit the official website which is www.bluehost.com. Click on the Get Started button to start with the website creation process. Now you have to choose a hosting plan and then you have to claim a domain.
There are other Hosting providers also. Which you can choose to start a website.
2. Choose a hosting plan
Bluehost provides a wide range of hosting plans. Starting from 3$ up to 13$ per month. If you are a first time user you should start with the basic plan. And by the time you gain some basic blogging skill, you can upgrade to other pro plans.
3. Choose a domain name
Now it's time to choose a domain name for your website and business. Choosing a domain is a very crucial part of starting a blog. Because always you will be addressing your blog through your domain only. So, it should sound good and it should be SEO friendly.
There is a lot of factors which you need to take in to your consideration while choosing a domain.
Read Now – Best tips to select a perfect domain name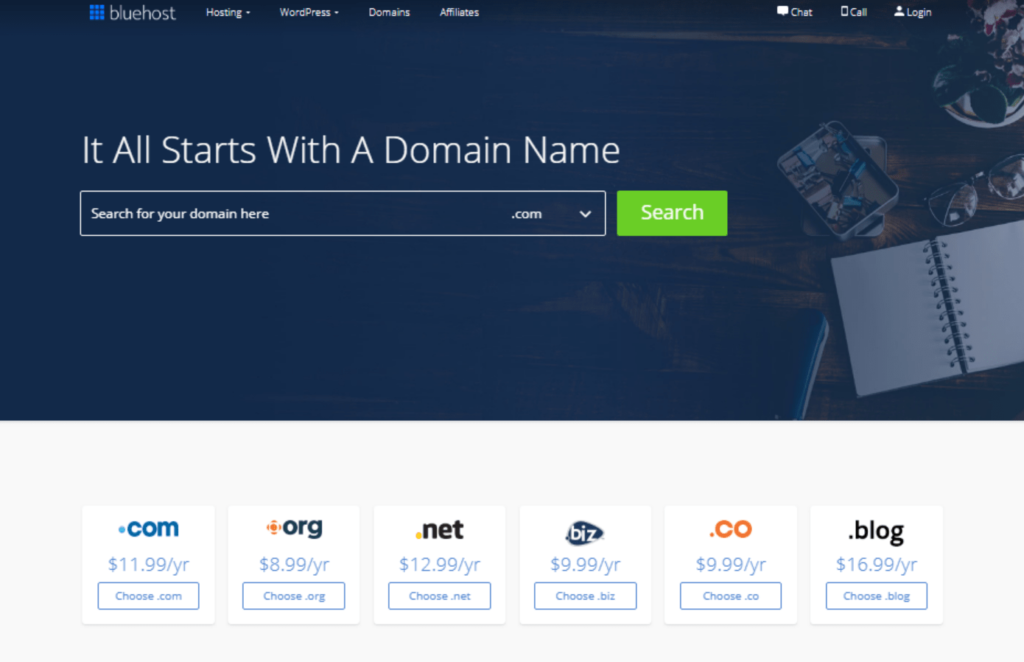 4. Sign up for Bluehost account
After completing all the above steps now you have to create a Bluehost account to proceed further. If you already have an account you can directly skip this part and login to your account.
In case you don't have one then fill up the form with all your valid information and also provide the billing information at the same time. Now you are done with the account and ready to proceed further.
After filling all the valid information proceed with payment. Once the payment is completed then login to your bluehost account and install WordPress on your domain.
5. Finally launching your site with Bluehost
Now here comes the final step to wait for WordPress to install. After installation is finished you are all done. Now you need to choose a good theme and install it. If you have some knowledge of technical SEO then you can set it up. Or else you can hire a pro.
There are so many freelancers out there just visit Fiverr or UpWork to get one for you. They will do it for you at a very reasonable price.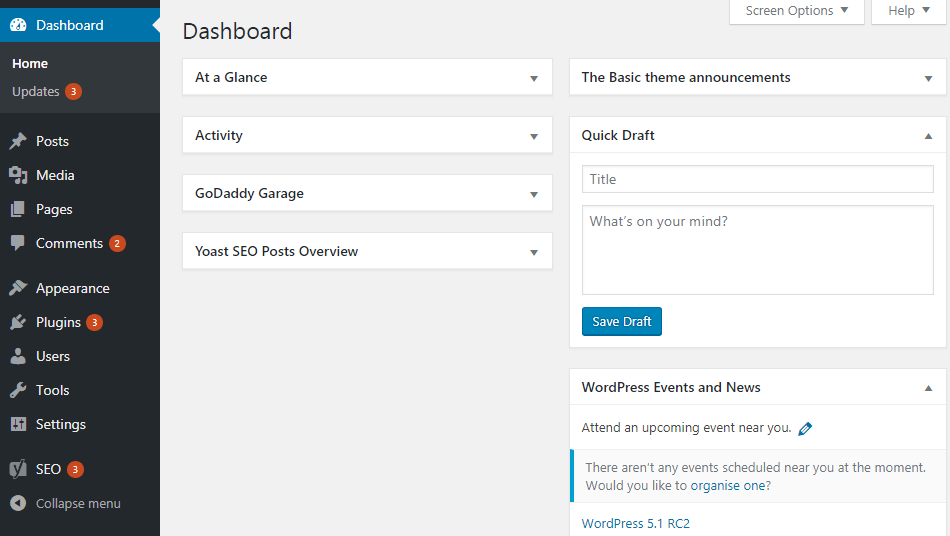 You can also contact us if you need help in website SEO or website designing. I hope this post will help you to start a website using BlueHost.
If you have any query o suggestions. Feel free to comment below.
Thanks for reading.
Have a good day!
Read Next – 10 Advance ways to optimize a WordPress website for SEO