Top 30 Plugins Every WordPress Website Should Have
January 26, 2018
2019-04-29 15:08
Top 30 Plugins Every WordPress Website Should Have
Top 30 Plugins Every WordPress Website Should Have
If you don't know how to code and want to make a website then WordPress is a prime solution for this in which You have templates, themes, and plugins to make a proper niche website. So I am sharing today "Top 30 Plugins Every WordPress Website Should Have". Use these plugins according to your prime requirements. Most of these plugins are free. I will update the list time to time.
Read more here – Top 10 essential WordPress Plugins in 2019
Top 30 Plugins Every WordPress Website Should Have
Need an SEO plugin that helps you reach for the stars? Yoast SEO is the original WordPress SEO plugin since 2008. It is the favorite tool of millions of users, ranging from the bakery around the corner to some of the most popular sites on the planet. With Yoast SEO, you get a solid toolset that helps you aim for that number one spot in the search results. Yoast: SEO for everyone.

Yoast SEO does everything in its power to please both visitors and search engine spiders.
Read Also: Ultimate Blogging Course By Okey Ravi
This is an essential Plugin, If you have to insert some HTML codes into your header or footer this plugin is perfect for that. You can easily add your own set of codes in the Header and Footer of your website.
I usually use this Insert Headers and Footer Plugin to Verify Google, Yandex, and Bing Webmaster Tools and to insert Adsense Verification Code in the header.
This plugin will provide you two boxes one for each Header and Footer (Like the image below) to insert your code.
Although codes can be inserted manually as well. But, If You are not good at Programming then this is the best tool to help you.
3. Google Analytics
Google Analytics + lets you quickly access a post, page, site, or network performance overview without ever leaving your WordPress or Multisite dashboard.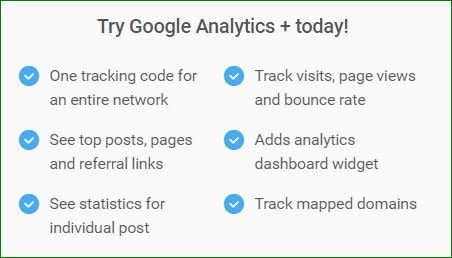 4. WP Quads
WP Quads is the best plugin if you want to optimize your Google Adsense Ads on your site. It Will Provide you a lot of features. This free Google AdSense inserting plugin is an improvement of the successful but discontinued plugin Quick AdSense which is used on more than 100.000 websites.
WP QUADS is coded well with no overhead and is used on huge websites with millions of monthly page impressions.
See How to Place Google Adsense Ads on a Website using this Plugin?
5. Ad Inserter
Ad management plugin with many advanced advertising features. Supports all kinds of WordPress ads including Google AdSense, contextual Amazon Native Shopping Ads, Media.net and rotating banners.
Ad Inserter is more than just ad manager plugin. It provides many advanced options to insert any Javascript, CSS, HTML, PHP or advert code anywhere on the page. Ad Inserter can insert ads where other plugins fail.
here are the top Features of free version – 
16 code (ad) blocks
AdSense integration
Syntax highlighting editor
Code preview with visual CSS editor
Automatically inserts ads into posts and pages
Insert before or after post
Insert before or after content
Insert before or after paragraph
Insert before or after random paragraph
Insert before or after multiple paragraphs
Insert before or after comments
Insert before or after excerpt
Insert before or after any HTML element in post
Insert before or after any HTML element on page
Insert above header (after <body> tag)
Insert in footer (before </body> tag)
Insert at relative position in posts
Insert between posts on blog pages (in-feed AdSense ads)
Insert between excerpts from blog pages
Insert between comments
Insert at custom hook positions
Clearance options to avoid insertion near images or headers
Insertion exceptions for posts and pages
Insert header (<head> section) and footer code
Insert raw HTTP response header lines
Insert Google Analytics, Piwik or any other web analytics code
Insert HTML, CSS, Javascript or PHP code
Code generator for banners and placeholders
Visual ad editor
Manual insertion: widgets, shortcodes, PHP function call
Sticky (fixed) widgets (sticky sidebar – the sidebar does not move when the page is scrolled)
Custom block alignments and styles
Insert (different) ads on AMP pages
Custom CSS class name for wrapping divs to avoid ad blockers
Use shortcodes from other plugins
Use custom fields as defined in posts
Use post title, tags or categories to create contextual ads
PHP code processing
Ad rotation (server-side and client-side – works with caching)
Ad blocking detection – popup message, page redirection
Desktop/mobile device detection (server-side and client-side – works with caching)
Black/White-list categories, tags, taxonomies, post IDs, URLs, URL query parameters, cookies, referrers
Easy copying and pasting code blocks or settings using internal clipboard
Simple troubleshooting with many debugging functions
Functions to visualize inserted code blocks
Function to visualize available insertion positions
Function to visualize HTML tags
It is the best plugin to design your WordPress website using Templates. Templates make designing easy and save you time.Choose a template, replace the images and text with yours, then hit publish. You can even save your own designs as templates and reuse them all over your site, or export them to use on a different site.
Most of the times positioning text and images with the WordPress editor is a pain! Beaver Builder's front end drag and drop interface gives you total control over the layout of your pages.
Beaver Builder's page builder plugin can be used with any theme and you can switch themes without losing your content. Even if you decide to stop using Beaver Builder, your content gets ported right back to the WordPress editor.
I will recommend you to use this Page Builder. I am using this.

W3 Total Cache is designed to increase the page load speed for WordPress sites, this will improve your visitors' overall experience.
W3 Total cache plugin helps to increase server performance by –
Reducing download times.
By reducing page load times
W3 Total Cache can also help to improve web server performance during high traffic periods, which is crucial for larger websites. It will also help you in the ranking of your site.
As you know Google prefers to rank those sites which have low bounce rate and low page load time.
SemRush will help You to Get insights into your competitors' strategies in display advertising, organic and paid search, and link building.
Check Out more features on SemRush Official Website.
You must check your website stats on SemRush. It is not a free tool. It is highly paid but it will help you to grow higher on the internet so, If You can afford go for it.

It is basically a short summary of your page in the search results of Google, Yahoo, Bing and sometimes in the Newsfeed of Facebook in a nice format with star ratings, author photo, image, etc.
10. Google XML SiteMap
You can use this plugin to greatly improve SEO to create special XML sitemaps which will help search engines like Google, Bing, Yahoo and Ask.com to better index your site.
With such a sitemap, it's much easier for the crawlers to see the complete structure of your site and retrieve it more efficiently. The plugin supports all kinds of WordPress generated pages as well as custom URLs. Additionally, it notifies all major search engines every time you create a post about the new content.
Pro Tip – If you have Yoast SEO or All In One SEO Plugin Installed then You don't need to Install Google XML SiteMap. You can easily Find Your website Sitemap Under SEO->XML SiteMap. See the image below to understand.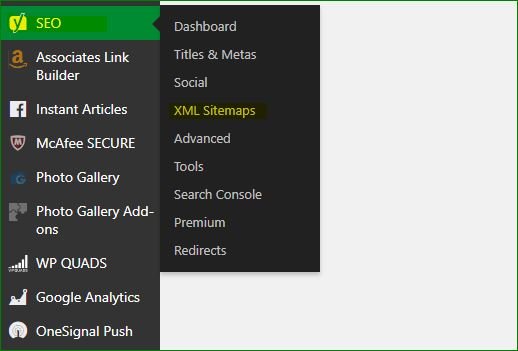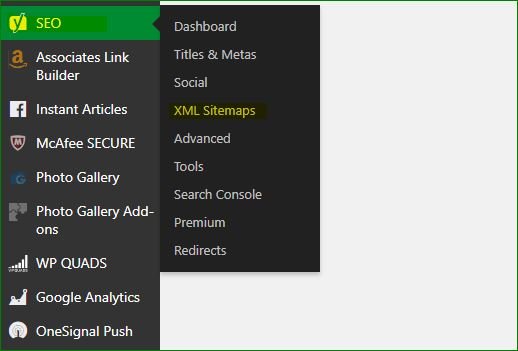 Submit Your XML SiteMap to Webmaster Tools and Increase your organic view form Search Engines.
Don't know How to submit XML Sitemap. Watch our youtube video
11. Contact Form 7
Contact Form 7 can manage multiple contact forms, plus you can customize the form and the mail contents flexibly with simple markup. The form supports Ajax-powered submitting, CAPTCHA, Akismet spam filtering and so on.
12. Duplicator
Have you ever needed to migrate one of your WordPress Site to other? Well, It's not a tough task If You Use Duplicator Plugin.
Duplicator enables you to:
Move, migrate or clone a WordPress site between domains or hosts with zero downtime
Pull down a live site to localhost for development
Manually backup a WordPress site or parts of a site
Duplicate a live site to a staging area or vice versa
Bundle up an entire WordPress site for easy reuse or distribution
Perform a full WordPress migration without struggling with messy import/export SQL scripts
This plugin provides the option to completely disable the commenting feature in WordPress. When this option is selected, the following changes are made:
All "Comments" links are hidden from the Admin Menu and Admin Bar.
Comment-related sections ("Recent Comments", "Discussion" etc.) are hidden from the WordPress Dashboard.
All comment-related widgets are disabled (so your theme cannot use them).
The "Discussion" settings page is hidden.
All comment RSS/Atom feeds are disabled (and requests for these will be redirected to the parent post);
The X-Pingback HTTP header is removed from all pages.
Outgoing pingbacks are disabled.
Please delete any existing comments on your site before applying this setting, otherwise (depending on your theme) those comments may still be displayed to visitors. You can use the Delete Comments tool to delete any existing comments on your site.
14. Redirection
Redirection is the most popular redirect manager for WordPress. With it you can easily manage 301 redirections, keep track of 404 errors, and generally tidy up any loose ends your site may have. This can help reduce errors and improve your site ranking.
Redirection is designed to be used on sites with a few redirects to sites with thousands of redirects.
It has been a WordPress plugin for over 10 years and has been recommended countless times. And it's free!
15. TablePress
TablePress allows you to easily create and manage beautiful tables. You can embed the tables into posts, pages, or text widgets with a simple Shortcode.
Table data can be edited in a spreadsheet-like interface, so no coding is necessary. Tables can contain any type of data, even formulas that will be evaluated.
An additional JavaScript library adds features like sorting, pagination, filtering, and more for site visitors. Tables can be imported and exported from/to Excel, CSV, HTML, and JSON files.
These are the features of a Defender Plugin. But This plugin is not free you can make a trail of 14 days.
Analyze site security
Security tweak recommendations
Resolve issues with a click
Manual and automatic IP lockout system
Scan core files for changes
2-Factor Authentification
Plugin and theme vulnerability scans
Schedule regular scans
Repair and restore changed files
Choose file types to scan
Skip files based on file size
Receive email reports
Choose report recipients
Google blacklist monitoring
Automated backups
Full website backups
Cloud backups
Site interactions with logging
WPForms is perfect for business owners, bloggers, designers, developers, photographers, and basically everyone else. If you want to create a custom WordPress form, then you need to use WPForms.
You can create and manage forms without any coding knowledge. WPForms is the most beginner friendly contact form solution in the market.
WPForms is carefully built with performance in mind. We have developed everything with best practices and modern standards to ensure things run smooth and fast.
Top 4 Reasons Why People Love WPForms
Build Online Forms in minutes, not hours
Smarter Workflows that make Complex Forms Easy
All the Fields & Features that You Need to Succeed
Easy to Customize and Adapt to your needs
JetPack Offers a Suite of Powerful WordPress Features. It will keep your site secure, increase your traffic and engage your readers. Here are some features of Jetpack. In this most of the service are free but some are paid
Traffic and SEO Tools
Traffic is the lifeblood of any website. Jetpack includes:
Site stats and analytics
Automatic sharing on Facebook, Twitter, LinkedIn, Tumblr, Reddit, and WhatsApp
Related posts
Search engine optimization tools for Google, Bing, Twitter, Facebook, and WordPress.com
Advertising program that includes the best of AdSense, Facebook Ads, AOL, Amazon, Google AdX, and Yahoo
Security and Backup Services
Stop worrying about data loss, downtime, and hacking. Jetpack provides:
Brute force attack protection
Downtime and uptime monitoring
Secured logins and two-factor authentication
Malware scanning, code scanning, and threat resolution
Site backups, restores, and migrations
Content Creation
Add rich, beautifully-presented media — no graphic design expertise necessary:
A high-speed CDN for your images
Carousels, slideshows, and tiled galleries
Simple embeds from YouTube, Google Documents, Spotify and more
Sidebar customization including Facebook, Twitter, and RSS feeds
Extra sidebar widgets including blog stats, calendar, and author widgets
High-speed, ad-free, and high-definition video hosting
Discussion and Community
Create a connection with your readers and keep them coming back to your site with:
Email subscriptions
Comment login with Facebook, Twitter, and Google
Fully-customizable contact forms
Infinite scroll through your posts
Your WordPress website needs a reliable backup strategy using a trusted WordPress backup plugin like BackupBuddy.
WordPress doesn't include built-in backups, so we built BackupBuddy in 2010 to meet the need for a solid WordPress backup solution.

Even your host backup may not be enough if you experience a server crash. Other WordPress security issues include hacks, malware, user error, deleted files and running bad commands.
All of these things can completely wipe out your WordPress site forever. Having a current backup of your WordPress website is critical for protecting your website.
Envira gallery is a perfect solution for photographers, designers, bloggers, and small businesses. Basically, if you want to create a beautiful WordPress gallery, then you need Envira Gallery.
Envira Gallery is a WordPress plugin. In order to use Envira Gallery, you must have a self-hosted WordPress site. That's all.
You can create and customize beautiful image and video galleries without any coding knowledge. We made it extremely user-friendly, so you can build and showcase your photos without hiring a developer.
Envira Gallery is carefully built with performance in mind. We have tested it on extremely high traffic websites to ensure that it scales without having any performance issues.
Save time managing your social media
Buffer is a simpler and easier way to schedule posts, track the performance of your content, and manage all your accounts in one place
You can Quickly and easily schedule posts for all of your social accounts and Buffer will publish them automatically, according to the posting schedule you put in place.

Buffer Provide You Features to Fully manage all of your social media accounts in one place. No more wasting time, no more logging into multiple social accounts.

Akismet will help to filter out spam comments. If you are getting a lot of spam comments then this plugin is very useful for you.
Here are some major features of Akismet –
Automatically checks all comments and filters out the ones that look like spam.
Each comment has a status history, so you can easily see which comments were caught or cleared by Akismet and which were spammed or unspammed by a moderator.
URLs are shown in the comment body to reveal hidden or misleading links.
Moderators can see the number of approved comments for each user.
A discard feature that outright blocks the worst spam, saving you disk space and speeding up your site.
The free version of Akismet is not so working, But If you take the premium of It. It will work nicely for you.
This plugin provides a quick and easy way add FAQs using custom post type and later on displaying those FAQs using shortcodes.
Features of Quick and Easy FAQ –
Easily add FAQs using FAQ custom post type.
FAQs in simple list style.
Display FAQs in toggle ( independent form of accordion ) style.
Display FAQs in filterable toggle style.
Settings page to change toggle style text, background, and border colors.
Custom CSS box on the settings page to override default styles.
Translation Ready ( Comes with related pot and po files )
RTL ( Right to Left Language ) Support
Support for Visual Composer Plug.
Read More: Top 25 Googe Adsense High CPC Keywords 2018
We hope the topic "Top 30 Plugins Every WordPress Website Should Have" will be clear to you. We will add some more important Plugins on this list soon. If You have nay query You can comment Below.