How to add Payment Methods in Google Adsense Account
February 13, 2018
2018-02-13 12:01
How to add Payment Methods in Google Adsense Account
How to add Payment Methods in Google Adsense Account
Google Adsense one of the most popular and trusted monetization technique used by bloggers, Every blogger wants to get paid by giant Ad Networks like Google Adsense. Today I am sharing with you "How will you add Payment Methods in Google Adsense Account?" to get money on time. Once You reach your threshold limit which is 100S. You will be eligible for adding a payment option in your Google Adsense account.
How to add payment methods in Google Adsense Account?
Getting an Adsense Approval is every blogger's dream. So, I have made a list of 15 checksums which you need to verify on your Blog/Website before applying Google Adsense. If you follow all the steps, you will get you Adsense approval in 1st attempt.
Related Read – 15 things you need to consider Before applying Google Adsense.
Adding a payment method in Adsense is always a concern for newbies. Let me tell you clearly Google pays money with the Wire transfer in India. You need to add your bank account details once you have got this notification in your Adsense Account.
"Your Payment is currently on hold, you have not Provided your payment Information yet"
To get paid on time with Adsense you have to add a payment method to your Adsense account.
Here is the step by step procedure to add a Payment method.
1. Open your Adsense dashboard and go to Payments section.
2. Click on Add Payment Method option to add a payment method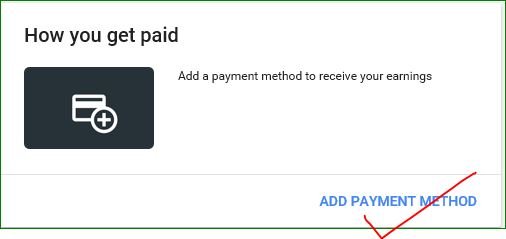 3. Now you will get a payment form to fill out your payment Information (like the image below). Now you have to enter the details very carefully.
You only have to fill out these details completely in payment method –
Name of Bank Account – Type the name of your's used in the Bank details. In my case, it is Ravi Rajput
Bank Name – Type the name of the bank like (State bank of India)
IFSC code – Enter the IFSC code of your Branch, you can find IFSC on your Passbook. You can also search it online.
Do You Know what is an IFSC (Indian Financial System Code)? 
It is an 11-digit alpha-numeric code that uniquely identifies a bank branch participating in any RBI regulated funds transfer system. The IFSC code helps to transfer money using RTGS, NEFT or IMPS method. You can directly Find your IFSC using IFSC code Finder.
Swift or BIC code – Insert your Swift/BIC code here. You can find your Swift code online or You can also ask your Bank to provide Swift Code.
Do you know what is a Swift Code?
A SWIFT code is an international bank code that identifies particular banks worldwide. It's also known as a Bank Identifier Code (BIC). Google uses SWIFT codes to send money to overseas banks.
A SWIFT code consists of 8 or 11 characters.
Account Number – Enter You Bank Account Number here. You also need to retype your account number just to verify it correctly.
4. Once You have filled all the details just click on Save button to save your Payment method.
When Will You Get Paid after submitting a payment method?
Google generally release Payments on 21st of the month. So, when Google will release your money you will get an email about this.
Depending On bank location and holidays it might take 1 week to transfer that money into your account. So, You Google Adsense payment will arrive in between 22nd – 31st of the month.
Why am I not getting options to add a Payment Method to My Adsense account?
See, this option will be enabled for you, Once you Satisfy the Payment Threshold.
Otherwise, you can see exactly – you don't need a payment method until your earnings threshold has been reached.
Yes, you heard right, On every 1st and 2nd of the month, Google will finalize your Adsense Income and Once your Adsense Income crossed the threshold which is 100$, You will be eligible for payment and then Payment Option will automatically be enabled for your account.

Wrapping Up –
I hope you have clearly understood the topic " How to add payment methods In Google AdSense Account?". Yet If you have any query about Adsense then I will recommend you to go through this article.
Read Now – Google Adsense Top Queries and solutions.
I will also suggest you to go through Top 7 Google Adsense Alternatives if you are not getting Google Adsense Approval.