Adsense Account Pending Reviews support What to do
October 21, 2017
2017-10-31 9:49
Adsense Account Pending Reviews support What to do
Adsense Account Pending Reviews support What to do
Please note that there are millions of site given for approval daily and Adsense team constantly work on reviewing those sites and replying back. I would recommend you to wait for their reply. I myself got approval email after a month or so.
My Adsense Story
Let me tell you my Adsense story which might help you to understand your situation.
I applied for Adsense on August 27, 2017, just three or four days after I purchased the domain okeyravi.com.t that time I had a hosting plan of only one month and an SSL security plan for 1 month.I just have posted 4-5 articles filled with Affiliate links of Amazon and Flipkart.The picture below will illustrate you the rejection date and all reasons of rejection.
I applied second time on 17th September 2017 after posting some good contents about 25 posts and at that time I had SSL+Hosting for 1 year.yet On 21st September, I got the rejection with the same reasons on Sept 21.At that time, I have started gaining organic views and traffic on my website from the different part of the world.
I am so stupid man, without working on anything and after posting some good articles(400-600 words)I applied again on 23rd Sept 2017, Ohhh hell man.Again I got the Adsense verification code and I placed the code in My website header.
Know how to place AdSense verification code in Website header properly
If you do not place the Adsense verification code on the right place of your website then it is also a sign of Pending Status of Adsense.I have placed the code properly, but my verification went in Pending review status.I keep watching daily and started searching on the Internet what to do next? What to do next?
Then In between, I have sent a feedback message to Adsense.See below what I have written them.I hope this could have worked for me.But finally on 20th October 17, My Adsense is approved and I started getting ads on my website.
"Dear Google, I have Tried my best on My Website Okeyravi.com according to your rejection points.But it's been 25 days and you are not approving my Website for Monetization.
Please either accept or reject it.It will be great for me.
I hope you understand.
Please pay a little attention and Approve my Website for Monetization.Thank you.
You guys are a bunch of geniuses from the World's different Corners".
Watch this video and Know more:
If you talk about How much traffic I got in between then See the data below.i was getting really good traffics.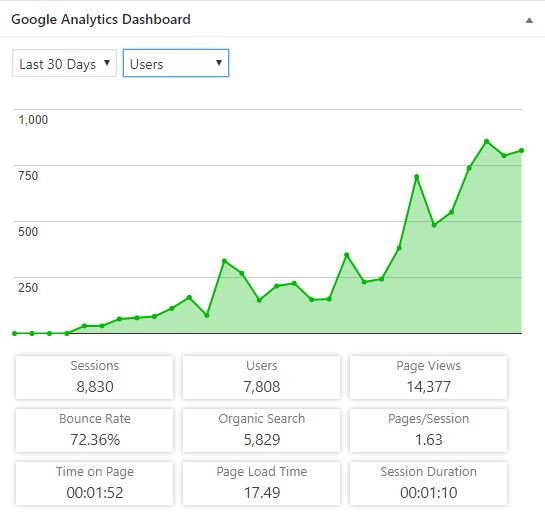 It is really a good analytics report for a new blogger.
Know what to ensure before Applying For Adsense?
Whatsoever, you'll be provided with exact reason in case of rejection and you can work upon it to and re-apply. If approved then you're good to go ahead with earning how much ever you can.
Read Also :
Adsense rejected What to do next?
Alternative to Adsense
Why is Adsense So choosy Now?
The first review may take up to 3-7 days. And any subsequent request will take over 28 days. Please be patient. If you have high-quality unique contents and you get more than 1000 visitors then you have a chance of getting approved. They get more Adsense application requests then the total available advertisements. This gives them the flexibility to choose only high-quality websites and blog. 2 or 3 years ago it was easy to get into Adsense with any kind of content. It's not the same anymore. Eventually, this policy helps all concerned parties. Also, Adsense is not the only program. While you wait for your application to get approved, try Amazon CPM ads. You can make around 2 dollars for every 1000 visitors apart from normal affiliate sale earning. CPM ads are guaranteed way of getting money. Adsense is CPC.
[amazon_link asins='B01DB93B6G,B072SQ2RN9,B01C8MNUIQ,B018UFBUB4,B00WFU5A9O' template='ProductCarousel' store='okeyravi-21′ marketplace='IN' link_id='fb5ae7a6-b67f-11e7-b212-e3c588b98480′]
If you have any query about Website, WordPress, Adsense, Youtube anything Just leaves a comment below.