How to change Admob Ad Units of Any Android Application to earn Money
November 30, 2017
2020-04-24 23:34
How to change Admob Ad Units of Any Android Application to earn Money
How to change Admob Ad Units of Any Android Application to earn Money
Hello friends, How are you today?…Ooo wow..thats great to hear.
Friend Today I am going to tell You "How will you change AdMob ad units on an apk file (Android Application)".This can be done on PC and Mobile Both.But, Today's article based on Windows PC.
You might know, By editing an Android Application especially by changing Admob Ad units, you can earn money.I will tell you this process in some other tutorial.
Admob ad unit Modification of an Android App
Friends, You can refer this article to Know " How can you change App name, App version Code/Name, App icon, Package name and more of an apk". So first read that article, Because I am leaving "Setting up your PC first for Android application modification."
Steps to follow:
1. Open Your Installed Android Emulator then Open Android Apk editor. Now Choose Either Option 1 or 2 See the picture below. I am choosing Option 2 " Select Apk from app" (You can choose any app you have already installed)
2. Now Click on Full Edit (Resource Rebuild)
3. You will get the details of the app now, Now made your changes. To edit AdMob ad units You have to find out the Admob Ad unit (This Type – Ad unit ID: ca-app-pub-4843477176092525/9553102452). You can also search "ca-app-pub", By doing this You will be Provided the list of ad units used in the app.Once You got the ad units.Now replace those ad units with your Own Admob ad units.Lastly, Save and Re-compile the apk file.
You are ready to install and see the changes now.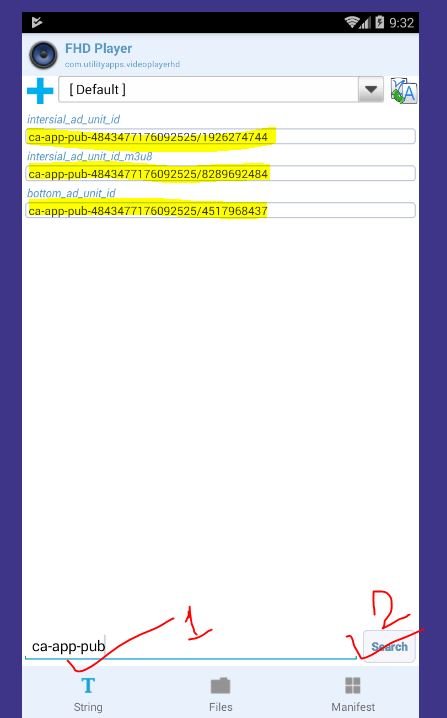 Note – There is no save option, So you just need to click back button then you will get an option to save the edited Apk App.
See Here: How to create an Admob Ad Unit for Your Android Application.
If You have any Query then You can ask Below.
Note – These things don't work now. So, if you are planning to message me for any such help. please avoid that. I will not help you.
For online earning you can create a website and work smartly to get money out of it.